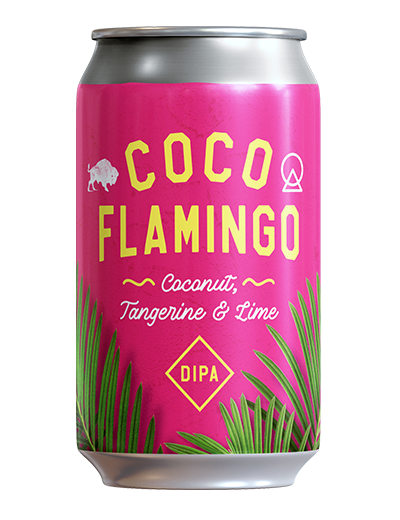 Coco Flamingo is Wild Leap's first collaboration beer with TrimTab Brewing. This tropical double IPA is brewed with both Sabro and Lotus hops, resulting in a delicious blend of coconut, tangerine and lime.
ABV: 8.0%   IBU: 40   SRM: 4
Coco Flamingo is no longer in production.
In a beach cabana with a pink umbrella in your beer!
With a blend of tangerine, key lime, and toasted coconut, Coco Flamingo will take you straight to the islands!